Forget high streets and shopping malls crammed with big-name stores; shopping in Cornwall is nothing like going shopping in the rest of the country and here are some of the best places to visit. Earmark a day to hit Cornwall's only city: Truro, where you'll find everything from vintage fashion to food emporiums. Get your hands on stylish home-ware at Illustrated Living; buy designer kids' gifts at Lakin and Boone and follow your nose to the farmers' market that takes over Lemon Quay every Wednesday and Saturday. And if you love stylish interiors, stop in at the Uneeka home and lifestyle market, and if you love dressing up and glam nights out you might spend hours rifling through the racks at Enjoy Clothing.
If you want to unearth one-off artisan gems, head to the enclave of studios at Sloop Craft Market or Back Road Artworks in St Ives, where you can get your hands on the likes of stained glass, driftwood sculptures and beach-inspired jewellery. For prints and souvenirs by some of Cornwall's greatest artists and writers, take a spin around the gift shop at the new Tate St Ives. Amidst the arty offerings of the town you'll find the Jo Downs Glass Gallery, selling Jo Downs' range of hand-crafted glasswork inspired by the Cornish coast. If you want a taste of Cornwall on your shopping trip, fill your picnic basket at The Digey Food Room or tuck into truffles from I Should Coco.
Also a hub for artists and artisans, nearby Penzance has its fair share of creative caverns where you can find a piece of Cornwall to take home. In this Bohemian market town you can stroll along the Victorian promenade, take a dip in the Art Deco lido and enjoy a shopping spree in contemporary and classic arty haunts. For vinyl LPs, 'kitchenalia' and vintage clothing, check out the quirky Steckfensters on Chapel Street, and for contemporary art, jewellery and sculptures make a beeline for the Lighthouse Gallery. If you've got a penchant for design accessories head to Space, where you can find everything from designer lampshades to vintage tea sets, or, if you prefer a mix of high street names and local gems, head for the Wharfside Shopping Centre.
Follow the river inland from Fowey and you'll eventually reach the small town of Lostwithiel, an ancient stannary town that has become the antiques capital of Cornwall. The pretty 12th-century streets are packed with antique and gift shops, including the eccentric Black Dog Antiques and Interiors emporium housed in Duchy Palace – one of Cornwall's oldest buildings.
---
Our picks
---
South Crofty Collection
Treloggan Industrial Estate, Soweni Unit C, Prow Park Business Village, Newquay TR7 2SX
The South Crofty Collection is Cornish through and through; mined by them, crafted for you, allowing you to own a piece of Cornwall's heritage, with beautiful gifts for him and her. Using pure Cornish tin, from the last reserved of the South Crofty Mine prior to its closure in 1998. It is then carefully crafted entirely by hand in the workshops outside Truro – from smelting right through to dispatch – the South Crofty Collection is proud to offer a lifetime guarantee on the workmanship of all of its products. Visit website
---
Roly's Fudge
56 Bank Street, Newquay TR7 1AX
Roly's Fudge has eight hand-made fudge pantries in the region, and many more across the West Country. The company, established in 1987 and making fudge using a 150-year-old recipe, prides itself on making the best of handmade melt-in-the-mouth fudge. Each fudge pantry makes fudge on the premises – cooking and pouring the fudge on a marble slab in full view of customers and shaping and cutting it until the fudge has set. Visit website
---
Michael Spiers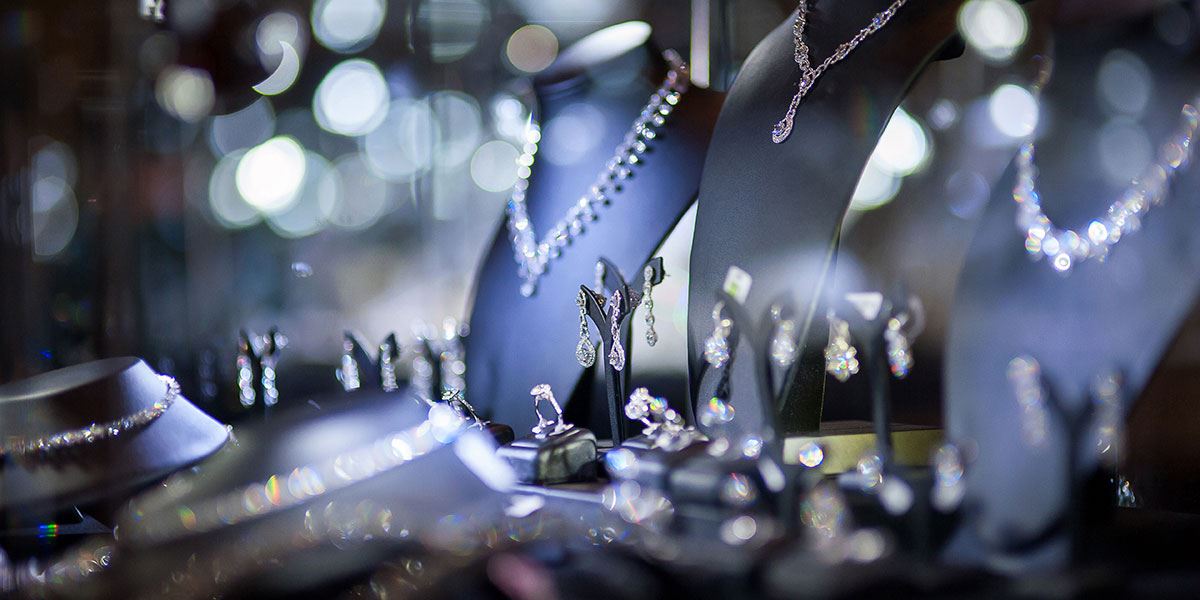 82 Lemon Street, Truro TR1 2QA
Michael Spiers has a wide selection of stunning engagement rings to suit every taste and style. Each ring has its won unique story and has been carefully hand-crafted to perfection by the experts. From sourcing and selecting their own gemstones, to creating the most exquisite band to stand the test of time – Michael Spiers has the perfect engagement ring to start your unique love story. Visit website
---
Make Industries
45 Market Jew Street, Penzance TR18 2HY
Make Industries houses 67 (and growing) creative talented people from Cornwall. So if you want a locally-made and individual gift is what you are searching for they are all under one roof. at the Penzance site which is two stories filled with wonderful products made by creative people from: Sarah and Finns relish, locally-made beers and mead wine, hand-made chocolate, children's clothing, ceramics, photography, beautiful jewellery, hand-made soaps, candles and fused glass. Visit website
---
Mirri Damer
8 High Street, Falmouth TR11 2AB
Working in gold, silver and a variety of precious gemstones, Mirri Damer's jewellery is clearly inspired by the Cornish coastline that surrounds her. Her designs, which are handmade in her Falmouth shop, are celebrated and coveted for their timeless style and low-key luxury look. Visit website
---
Like these? Try these…
Cornwall restaurants and cafes