Cumbria makes the most of its natural beauty and fascinating history and these are some of the best attractions to visit. The main draw to Cumbria and the Lake District is undoubtedly the spectacular scenery, but there is so much more to enjoy within this setting. Plan your schedule at Brockhole on Windermere, the region's main visitor centre and a superb family day out in its own right.
To appreciate the majesty of the lakes themselves, you really do need to get on the water. Windermere Lake Cruises have been popular since the Victorian era and today the vessels carry well over a million people each year. Windermere is the largest natural lake in England, more than 11 miles in length.
Tullie House Museum and Art Gallery in Carlisle combines the old and the new, from collections of fine art in Old Tullie House to interactive displays in the newer building. Wildlife lovers will never be short of somewhere to visit. Cumbria Wildlife Trust alone manages 44 nature reserves across the county, from meadows and woodlands to beaches.
Of course Cumbria is famous for its writers. Wordsworth House in Cockermouth is the birthplace and childhood home of arguably Britain's greatest poet, William Wordsworth, and his sister Dorothy. Beatrix Potter was another famous Lakeland author. Such was the magical quality of her wildlife creations that the stories are continually updated for successive generations. Even Hollywood has got in on the act now with both Peter Rabbit and its sequel being partly shot in The Lakes. Hill Top, in Sawrey, was Beatrix Potter's house and is now owned by The National Trust.
The World of Beatrix Potter Attraction in nearby Bowness-on-Windermere is an interactive visitor centre bringing all 23 of Potter's tales to life.  If you don't fancy hiking the hills, walking the woods or combing the coastline, you can enjoy captive creatures at The Lakes Aquarium, Newby Bridge, or the Lake District Coast Aquarium in Maryport; also at the South Lakes Safari Zoo, the Lake District Wildlife Park, Bassenthwaite and Walby Farm Park, near Carlisle, an award-winning farm visitor attraction.
---
Our picks
---
Windermere Lake Cruises
Glebe Rd, Bowness-on-Windermere LA23 3HE
Expect stunning views from every cruise with Windermere Lake Cruises. Enjoy a cruise ranging from 45 minutes to over three hours from Lakeside, Bowness, Brockhole or Ambleside pier or spend all day on the lake with the 'Freedom of the Lake' ticket. Combine your cruise with a visit to the Lakeland Motor Museum and/or Lakeside and Haverthwaite Steam Railway. Visit website
---
Lakes Aquarium
Lakeside, Newby Bridge, Ulverston LA12 8AS
Visit the Lakes Aquarium, it's fun whatever the weather. Meet the otters, Ollie and Lucy, visit the underwater tunnel and come face to face with pike and diving ducks and enjoy daily talks and feeds. Visit website
---
KANKKU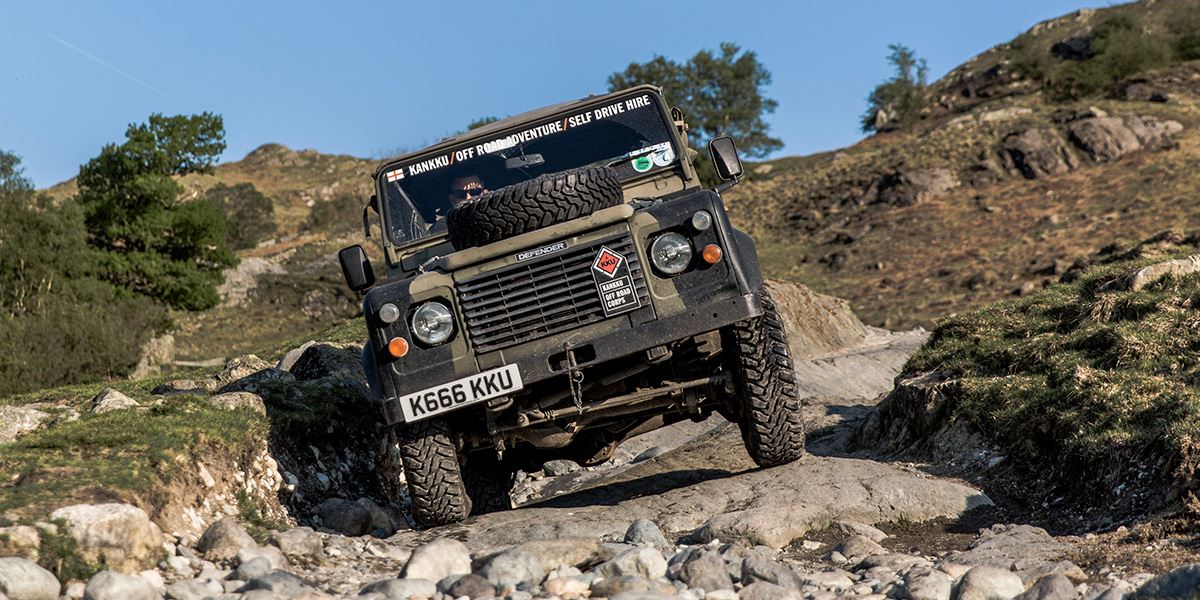 Victoria Forge, Victoria St, Windermere LA23 1AD
Discover your 4×4 off-road adventure with KANKKU! Whatever the weather, seven days a week all year round, take the wheel of a specially-prepared KANKKU vehicle to explore the challenging terrain of the National Park. Discover 4×4 off-road driving skills and experience the best of the Lake District. Visit website
---
South Lakes Safari Zoo
Melton Terrace, Lindal in Furness, Ulverston LA12 0LU
South Lakes Safari Zoo is home to over 1,000 of the rarest and endangered animals in unique natural environments, which enable you to get as close as physically possible to experience the fantastic creatures of the animal kingdom. Meet the big cats. Wander amongst kangaroos, wallabies and emus. Be amazed as free flying macaws soar overhead. Participate in animal feeding experiences or even be a zookeeper for a day. Open 364 days a year, come and enjoy the daily animal experiences, the spooky Halloween events, or marvel at santa's magical Christmas wonderland and live it up with VIP gleaming and private tours. Visit website
---
Lakeside & Haverthwaite Railway
Haverthwaite Station Nr, Ulverston LA12 8AL
Enjoy the perfect addition to your Lake District adventure with Lakeside & Haverthwaite Railway. Here you can travel back in time when you climb aboard the steam train. A distant memory of bygone years for some and a new experience for others, it's a unique day out for all. Steam trains running daily March-October. Visit website
---
Like these? Try these…
Cumbria and the Lake District restaurants and cafes
Cumbria and the Lake District shopping
Cumbria and the Lake District nightlife venues