Edinburgh is one the most varied and interesting cities in the UK and you will never be short of things to do there. If you only do one thing during your stay in Edinburgh, it has to be a trip to Edinburgh Castle. Wherever you are in the city, you can't escape its looming presence. Communities are believed to have lived on the site since the ninth century, and there has been a Royal castle here since the time of David I in the 11th century. It has been the subject of many battles despite the fact that its unique position supposedly afforded unparalleled protection.
For kids, a trip to Our Dynamic Earth, in the immediate vicinity of the Royal Mile, is recommended. Our Dynamic Earth offers the chance to take an immersive journey through the planet's past, present and future, through a series of amazing interactive exhibitions, including a 360-degree full-dome cinema. Just a few hundred metres away, sits the grand Palace of Holyroodhouse. The official Scottish home of the British Monarch, it has often played a part in Scotland's turbulent history. The palace, gardens and ruined abbey are open to visitors, except when the Queen is in residence (usually at the end of June).
Home to Tian Tian and Yang Guang, the only giant pandas in UK, Edinburgh Zoo, in the west of the city, is a huge draw for visitors. The zoo also features everything from lions and tigers to hippos and bears, plus a whole host of species of primate. Back along the coast is Deep Sea World at North Queensferry, where you can stare enthralled at magical seahorses, deadly red-bellied piranhas, or even dive in and come face-to-face with sharks and rays. Here, you'll also find one of Edinburgh's two World Heritage Sites; the magnificent Forth Bridge. Designated by UNESCO in 2015, the iconic 130-year-old rail bridge is a marvel of modern engineering and was the first large-scale steel structure of its kind.
---
Our picks
---
Edinburgh Castle
Wherever you are in the city, you can't escape Edinburgh Castle's looming presence. It draws almost two million visitors annually, making it is Scotland's most popular paid-for visitor attraction. There are a whole host of things to see and do at the castle, and you could easily spend most of the day there. However, do try to time your visit to coincide with the firing of the One O' Clock Gun, Edinburgh's famed time signal which can be heard all over the city. Visit website
---
Edinburgh Zoo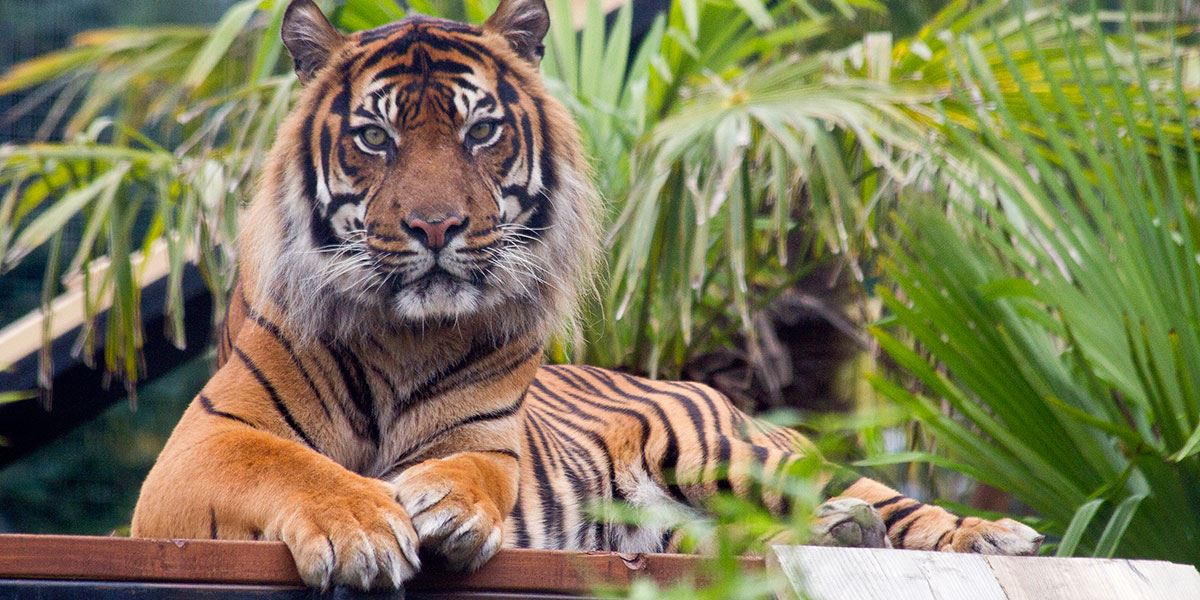 134 Corstorphine Rd, Corstorphine, Edinburgh EH12 6TS
Edinburgh Zoo is owned by The Royal Zoological Society of Scotland (RZSS), the society was founded in March 1909, and the Zoo opened in July 1913. Set in 82 acres of sloping parkland, the zoo is situated three miles to the west of Edinburgh city centre. Apart from getting close to over 1,000 rare and endangered animals, there are many different ways to enjoy your day out. You can experience a busy programme of educational events and activities – ranging from keeper talks through to hands-on animal encounters – and a wide-range of eating experiences, several play areas and a fantastic gift shop. Visit website
---
Royal Botanic Garden Edinburgh
Arboretum Place, Edinburgh EH3 5NZ
The Royal Botanic Garden Edinburgh is one of the world's leading botanic gardens. Visitors can discover the garden's fascinating history dating back 350 years, learn about its plantings and walk around 70 acres of beautiful landscape. A pleasure for all the family, the garden offers a fantastic view of the capital's skyline, featuring Edinburgh Castle, and is located just a mile from the city centre. The garden's 10 magnificent glasshouses have different climatic zones, from steamy tropics to arid desert, and are home to over 3,000 exotic plants from around the world. Visit website
---
The Real Mary King's Close
Warriston's Close, 2, High Street, Edinburgh EH1 1PG
Step down into Edinburgh's hidden history at The Real Mary King's Close. Explore the uniquely-preserved streets and discover the real stories of Edinburgh's past residents. Tours run every 15 minutes and free language audio guides are also available. Visit website
---
Scotch Whisky Experience
The Royal Mile, 354 Castlehill, Edinburgh EH1 2NE
Visit the new Scotch Whisky Experience for a sensational journey! Take a swirling, bubbling barrel ride through a replica distillery as you become part of the whisky making process. Along the way you'll hear the stories behind this magical craft, with expert tour guides and whisky advisors with you every sip of the way. Discover the aromas and flavours that appeal to your palate and lead you to your perfect single malt whisky. Visit website
---
Like these? Try these…
Edinburgh restaurants and cafes