Ireland's Ancient East's nightlife is extensive, vibrant and diverse. Kilkenny is among a select few cities offering everything by the way of nightlife. Rive Gauche is the beating heart of the city's dining and social life, with several floors of bars. And that's just the tip of the iceberg. Down the hill on Rose Inn Street there's The Grapevine wine and tapas bar. Across the street, Syd Harkin's, Henderson's and An Poc Fada are the places to learn about hurling from the locals.
Carlow's status as a college town guarantees a lively evening most nights of the week – favourites include the Dinn Rí Bar; O'Loughlins on Tullow Street; the Castle Tavern; Teach Dolmain or, elsewhere in the county the Ardattin Inn in Tullow or the Thatch Bar in Graigecullen.
Waterford's pedestrian areas make the city centre even more navigable for revellers. The Munster Bar, one of the city's oldest pubs (dating from 1853), offers mouth-watering cocktails and high-end pub food amid vintage furniture in an atmospheric site on Bailey's New Street, in the Viking Triangle. On the Dunmore Road, meanwhile, is a curiosity: the Uluru and Outback Bar, a popular haunt for the doctors and nurses (and patients) of the nearby Waterford Regional Hospital. Jack Meade's is at Cheekpoint near Passage Cross to the south east of the city, while Kiersey's in Kilmacthomas is a bar and tea room combined – a perfect watering hole on the Waterford Greenway cycle route (they also have rooms upstairs if the next leg of the cycle proves too much – or if your refreshment at the bar is a little too comprehensive).
In Wexford, Cornmarket and Monck Street are your destinations of choice in the town. Between them both is Centenary Stores, a family-run pub in Wexford town, with three bars in beautiful surroundings which doubles up as a nightclub, featuring great DJ sets. This area has a host of great pubs: the Crown cocktail bar (which stays open late); the Mocking Monck across the street; and cocktail specialists at Maggie May's.
---
Our picks
---
Paris Texas Bar, Restaurant and Smokehouse
92 High St, Gardens, Kilkenny, R95 V6TE, Ireland
Multi-award winning Paris Texas Bar, Restaurant and Smokehouse is perfectly poised on 92 High Street and a short stroll from Kilkenny Castle. Feast on wood-smoked ribs, mouth-watering wings, steaks, burgers and more. Choose from over 100 whiskeys, 30 plus gins and a host of craft beers and spirits from around the world on the extensive Paris Texas drinks master menu. The clever layout offers multiple pub and restaurant experiences, all under one roof, including Kilkenny's best traditional music sessions by an open fire. Paris Texas is a family-friendly bar and restaurant seating 150. Welcoming, local staff are happy to advise you where to visit and what to do in Ireland's Ancient East. Visit website
---
Kilkenny Whiskey Guild
5 John Street Lower, Collegepark, Kilkenny, R95 K128, Ireland
The first written account of distillation in Ireland comes from Kilkenny in the 14th century with the Red Book of Ossory and the Kilkenny Whiskey Guild will celebrate and highlight this history. The Kilkenny Whiskey Guild is a collection of 10 establishments throughout Ireland's Medieval capital. Each premises will stock a minimum of 60 Irish whiskeys and will assist in the customers experience through knowledgeable staff, tasting flights, food pairings and mixology. Regular whiskey events are held in each of the Guild Houses designed to heighten the public's knowledge of Irish whisky history, production and various styles. The guild aims to make Kilkenny the leading whiskey tourism destination in Ireland. You are invited to visit the Marble City where new friends will be made, old friends will be visited and all while enjoying a drop of an ancient Irish innovation. Visit website
---
Garter Lane Arts Centre
22 O'Connell St, Waterford, X91 PWE1, Ireland
Garter Lane Arts Centre is a vibrant and thriving venue for visual arts, theatre, dance, comedy, music, film and literature in the heart of Waterford City just upstream from the Viking Triangle. Visit website
---
Rive Gauche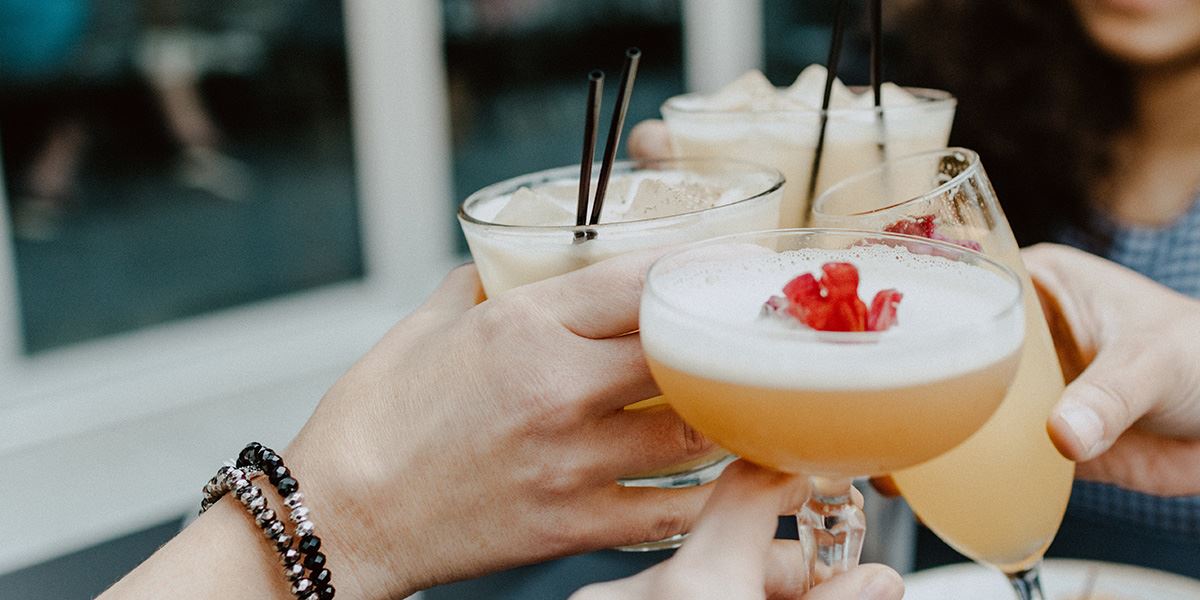 2 The Parade, Gardens, Kilkenny, Ireland
Located in the former Bank of Ireland building, Rive Gauche sparkles in the Irish evening from the outside. Inside you're transported to another, older world entirely. It's a cross between the Moulin Rouge, a Regency reception room and a New Orleans speakeasy. You'll find wonderfully ornate columns, original brick, carving, and chandeliers – and comfortable seats by a roaring fire, perfect for a soup-and-steak combo, or a seafood dish. Visit website
---
Watergate Theatre
Parliament St, Gardens, Kilkenny, Ireland
Visit Watergate Theatre and enjoy the very best of national and international performances, curated to provide a diverse, year-round, multi-disciplinary programme for all ages. Visit website
---
Like these? Try these…
Ireland's Ancient East attractions
Ireland's Ancient East restaurants and cafes
Ireland's Ancient East shopping