Whether you prefer to see a cathedral or a theatre, we've captured Leicestershire's best arts and culture destinations. The two largest theatrical venues are its neo-classic De Montfort Hall and its contemporary Curve Theatre. There are also two smaller theatres in the Granby Street area. The Y, on East Street, which hosts an eclectic mix of music, comedy, theatre, dance and family shows. And The Little Theatre, on Dover Street, which is the place to go for homegrown drama, musicals and family entertainment. Just around the corner from Curve is Phoenix: Leicester's centre for independent cinema, art and digital culture.
The Leicester Comedy Festival is an annual event, which has been held in the city since 1994 and if you enjoy live music the county's biggest live music event is the annual Download Festival, held at Donington Park. For those unable to get to a large festival, the county has created some of its own. Moxters of Rock, held in Coalville, has some of the best rock tributes, while Glastonbudget, in Wymeswold, is described as the world's biggest and best tribute music festival.
The Leicester Comedy Festival is an annual event, which has been held in the city since 1994. Shows take place at various venues across the city and include stand-up performances from some of the biggest names in comedy. There have also been live sketch shows, comedy dining experiences and a wealth of emerging new talent.
Sue Townsend, born in 1946, was one of Leicester's most prominent writers. Many of her works were set in Leicester, where she lived all her life. Sue started her writing career in 1979, after joining a writing group at the city's Phoenix Theatre. She penned several plays for the Phoenix, but enjoyed most success with her novels. During the 1980s, her Adrian Mole series sold more copies than any other work of fiction in Britain. The city's former Phoenix Theatre is now renamed the Sue Townsend Theatre in honour of her legacy to the arts and to Leicester.
---
Our picks
---
Curve Theatre
60 Rutland St, Leicester LE1 1SB
Almost one million people annually engage with Curve through performances and projects at its home in Leicester, across the UK and internationally. Under the leadership of Chief Executive Chris Stafford and Artistic Director Nikolai Foster, Curve has developed a reputation for producing, programming and touring a bold and diverse programme of musicals, plays, new work, dance and opera. All of this presented alongside a dynamic mix of community engagement, artist development and learning programmes, which firmly places audiences, artists and communities at the heart of everything it does. Visit website
---
Melton Carnegie Museum
Thorpe End, Melton Mowbray LE13 1RB
Melton Carnegie Museum showcases the history of Melton and surrounding villages from the Bronze Age to the 21st century. New for 2019 are more than 50 archaeological artefacts now displayed, following a painstaking cleaning and conservation process. These include the stunning Anglo-Saxon Scalford pommel cap, which is extremely rare and resembles similar items from the famous Staffordshire Hoard. Other highlights of the museum include paintings by renowned 19th-century artist John Ferneley Snr and reconstructions of a Stilton cheese diary and a Victorian pharmacy. Visit website
---
Charnwood Museum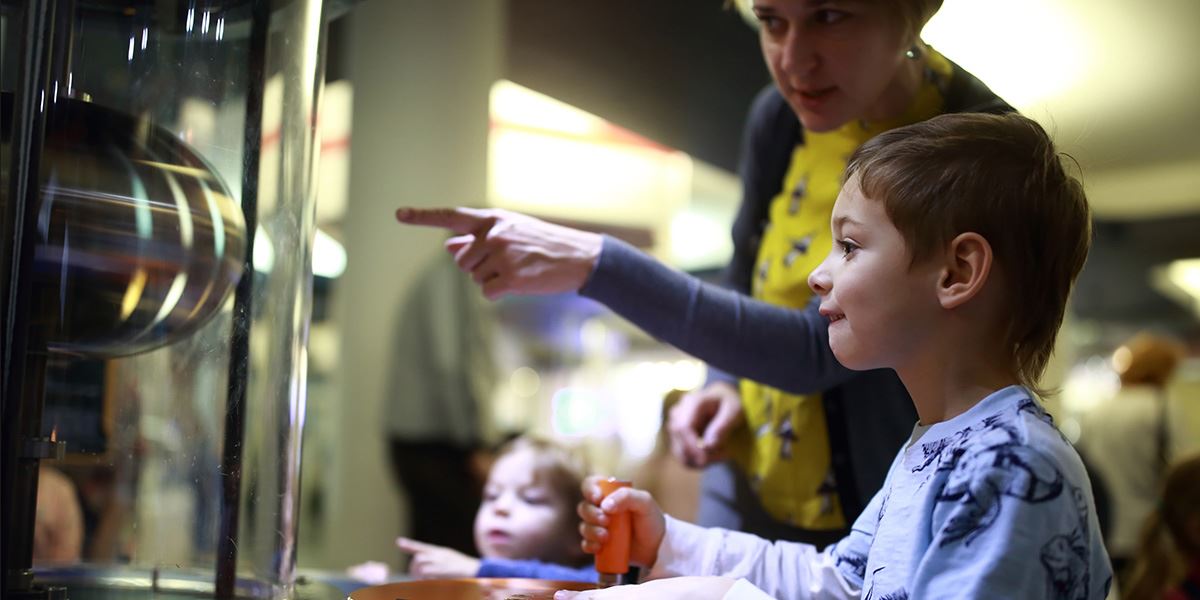 Granby St, Loughborough LE11 3DU
Charnwood Museum is a great place for all the family, with treasures including a marine dinosaur, Auster aircraft and Ladybird books. During the school holidays, there are many activities and workshops for children which are superb opportunities to learn while having fun. For visitors who are no longer of a school age, there are regular talks by the Friends of the Museum. Alongside the exhibitions, workshops, events and talks, Charnwood Museum is also home to the Queen's Park Café, offering hot and cold food and drink across a delicious seasonal menu.
---
1620s House and Garden
The 1620s House and Garden in Donington-le-Heath was built in the 13th century and modernised in 1618. The house has been home to many families over its 700-year history, but members of the Digby family, which included the Gunpowder Plotter Sir Everard Digby, lived in the house for more than 200 years. The house is set in beautiful 17th century-style gardens with labelled plants and flowers, an orchard, herb gardens and a maze. There is a tea room in which visitors can enjoy light refreshments, and a small shop. Visit website
---
Harborough Museum
Symington House, Adam and Eve St, Market Harborough LE16 7LT
Harborough Museum shares a space with Market Harborough Library in the former Symington corset factory, and celebrates Market Harborough as a centre of trade and industry, with a reconstructed shoemaker's workshop, signal board from the local railway and foundation garments made in the building. The internationally-important Iron Age Hallaton Treasure is showcased in the museum and contains more than 2,500 glittering coins and a beautiful and unique 1st-century Roman cavalry helmet. Entry to the museum is free and activities include museum trails, temporary exhibitions and events. Visit website
---
Like these? Try these…
Leicestershire restaurants and cafes