Liverpool's arts and cultural offering is rich and varied. There is always something going on, so depending on what time of year you are visiting Liverpool, the chances are there will be an event or two. You could be lucky enough to catch the Africa Oyé world music and culture festival, the Liverpool International Music Festival, Sound City music festival or the Liverpool Biennial – the largest festival of contemporary visual arts in the UK.
A wander up to the Georgian Quarter is a great place to start. The idea for this grand housing area started in 1800 when surveyor John Foster Senior created a blueprint to make a grid plan of housing. Over the next 100 years a large number of elegant town houses were built to accommodate Liverpool's wealthy elite. Hope Street, located in the Georgian Quarter, boasts two cathedrals. Liverpool Anglican Cathedral and The Metropolitan Cathedral of Christ the King, known affectionately as 'Paddy's Wigwam' was opened in 1967 and features modern works of art, a crypt and glorious multi-coloured windows. Hope Street is also home to a wealth of other fantastic buildings including the Art Deco Royal Philharmonic Hall, home to our renowned orchestra as well as a venue for classical concerts and popular gigs.
Nearby is LIPA, Paul McCartney's 'fame school' for the performing arts. Just around the corner on Rodney Street you can visit Mr Hardman's Studio, a National Trust property dedicated to the life of renowned photographer E Chambre Hardman.
The Albert Dock at the waterfront is home to Tate Liverpool which houses a fine collection of British and international modern and contemporary art. The Merseyside Maritime Museum and International Slavery Museum are also located here. The award-winning Beatles Story, the world's largest permanent exhibition purely devoted to the life and times of The Beatles, is a must for music fans. Rivalling the Albert Dock for culture is William Brown Street in the heart of the city centre. World Museum Liverpool houses everything from dinosaurs to space rockets as well as fantastic exhibitions.
---
Our picks
---
Walker Art Gallery
William Brown St, Liverpool L3 8EL
One of the finest art galleries in Europe, the Walker Art Gallery is home to renaissance masterpieces, Tudor portraits and one of the best collections of Victorian and Pre-Raphaelite art in the country. For 130 years it has housed Liverpool's most outstanding art collection. Many of the gallery's most important works have been on display in the city for nearly 200 years. The gallery also has an outstanding display of contemporary art including work by David Hockney, Lucian Freud and Bridget Riley. Visit website
---
Tate Liverpool
Tate Liverpool is the home of the National Collection of Modern Art in the north. Located on the Albert Dock within easy walking distance from the city centre, Tate Liverpool is one of the most visited art galleries outside of London. The gallery stages a changing programme of special exhibitions throughout the year, which bring together artworks from all over the world. In recent years, artists featured in Tate Liverpool's special exhibitions have included Gustav Klimt, Pablo Picasso, Andy Warhol and Claude Monet. The gallery also offers large displays of work from the National Collection free of charge. The Collection features the work of artists including LS Lowry, Marcel Duchamp, Sarah Lucas, Grayson Perry and William Blake, making Tate Liverpool the ideal place to visit your favourite artwork or discover something new. Visit website
---
Everyman & Playhouse
5-11 Hope St, Liverpool L1 9BH
Everyman & Playhouse are two distinct theatres, almost a mile apart, which together make up a single artistic force. While the two buildings could hardly be more different, they are united through a commitment to brilliant, humane, forward-thinking theatre that responds to its time and place. Everyman & Playhouse's mission is to reflect the aspirations and concerns of their audiences, to dazzle and inspire them, welcome and connect with them, nurture the artists within them and fuel their civic pride. Visit website
---
Liverpool Cathedral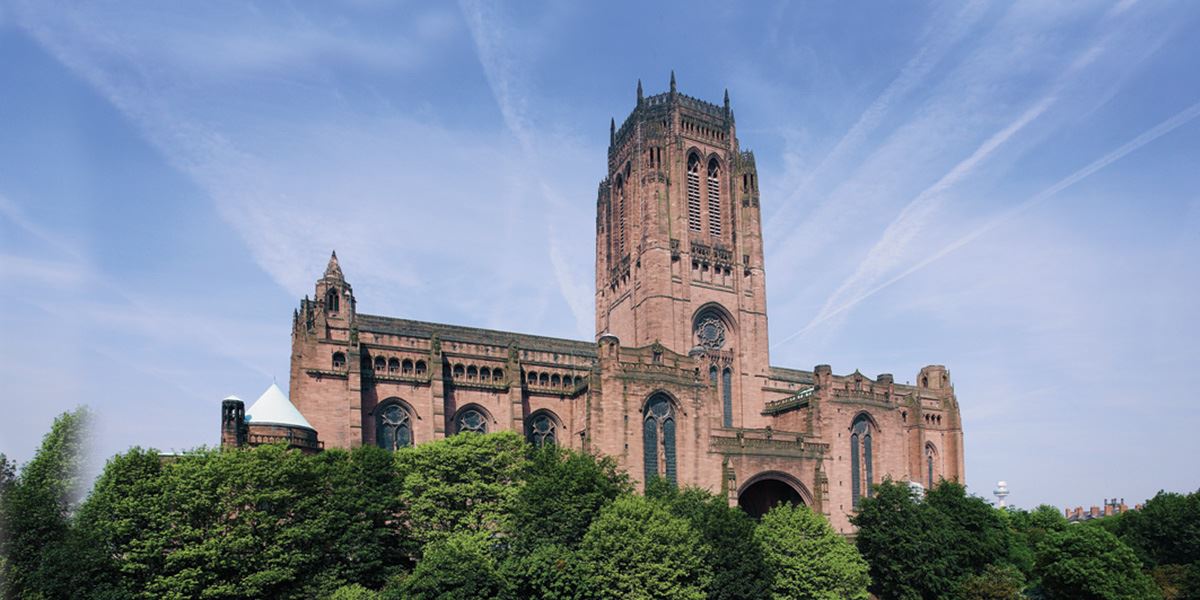 Liverpool Cathedral is a spectacular building, boasting the highest and widest gothic arches, this neo-Gothic masterpiece takes your breath away. Explore the famous tower with the highest and heaviest peal of bells and stunning panoramic views. Use a multi-language audio tour to uncover the Cathedral's history and architectural delights. Visit website
---
Victoria Gallery & Museum
The Victoria Gallery & Museum is a unique venue in Liverpool city centre's 'Knowledge Quarter'. Opened in 2008 the Victoria Gallery & Museum is housed in Alfred Waterhouse's spectacular Neo-Gothic building. With wide-ranging permanent displays and regular temporary exhibitions, it is free to visit and offers something for everyone. Discover the history of the University in the spectacular Tate Hall Museum with objects from a wide variety of subjects including a world famous dental collection. With a fantastic programme of regular events for adults, families and children, the VG&M is a real treasure not to be missed. Visit website
---
Like these? Try these…
Liverpool restaurants and cafes