Forget high streets and shopping malls crammed with big-name stores; North Yorkshire and the Dales boasts independent retailers and fantastic local produce and here are some of the best places to visit. In Northallerton, department store Barkers was founded by William Barker who was one of 14 brothers and sisters, growing up on his family's farm. The farm could not afford to support every child, so William became an apprentice at a drapers which he took over and expanded to be the Barkers you will find today. Lewis & Cooper is another Northallerton institution which can trace its history back to the 19th century. Described as purveyors of fine food and drink, the store ships its hampers packed with local delicacies and gastronomic delights across the country and overseas.
There aren't many high street names in Thirsk's medieval market place, but you will find a number of quality independents, such as the Well Heeled Boutique, where you will find clothing, footwear and accessories from a mix of designer brands. Joseph Turner, in Concept Park, sells quality men's country clothing made from traditional fabric and yards, including Scottish and Yorkshire woven tweed, Oxford broad cloth and lambswool from the Pennines.
Harrogate is a wealthy town and this is reflected in the quality of its shops. Family-run jewellers Browns, in Beulah Street, specialise in pre-owned and vintage jewellery, as well as contemporary pieces and watches. Alternatively, Hugh Rice, in James Street, stocks a range of luxury jewellery and watches from brands including Omega, Breitling, TAG Heuer and Mikimoto. Woods Fine Linens, in Station Parade, has been selling luxury linens since 1895, while the Cheeseboard of Harrogate, in Commercial Street, stocks more than 200 types of speciality cheese.
Leyburn is a busy, little town with some great independent shops, including Serendipity Interiors in the Market Place, which has two floors packed with beautiful items for the home. Next door is the gallery of local jewellery artist Emma Sedman, who produces contemporary pieces made from enamel with gold and silver leaf. The upsurge in interest for local produce has seen a number of excellent farm shops spring up across the area. The owners of the Town End Farm Shop and Tea Room on the outskirts of Airton, Malhamdale, breed and rear their own grass-fed lamb, traditional breed cattle and rare breed pork, which is then served in the tea room and sold in the store. Skipton's award-winning market operates under a charter granted by King John over 800 years ago and it still thrives today and is open four days a week on Monday, Wednesday, Friday and Saturday. The town has a number of art galleries where you can pick up work by local artists, including AC Gallery, in Victoria Court, and Mill Bridge Gallery, on Mill Bridge.
---
Our picks
---
Hunters of Helmsley
13 Market Pl, Helmsley, York YO62 5BL
Hunters of Helmsley, previously named Britain's Best Small Shop, has been based in a quirky Grade 2-listed building in the heart of picturesque Helmsley in the North York Moors National Park for 28 years. Supporting and championing local farmers, producers and suppliers, the store makes the most of the wonderful food and drink produced on its very doorstep and loves to find new and interesting products. From oils and cheeses to ice cream and freshly-made pies, you can find the best of the county in store! Visit website
---
Swaledale Woolens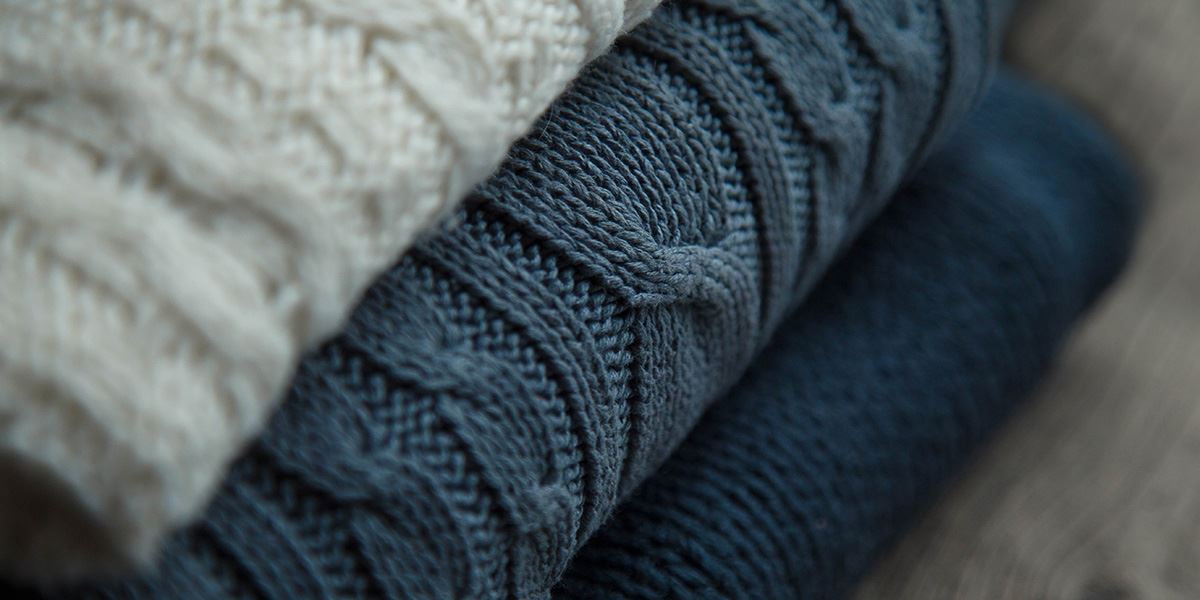 Strawbeck, Muker, Richmond DL11 6QG
Swaledale Woolens is celebrating 45 years of hand-crafted knitwear. All the garments are knitted from pure British Swaledale, Wensleydale or Welsh wool. The cottage shop has a wide range of high quality woollen knitwear. Visit website
---
Browns Family Jewellers
4 Beulah St, Harrogate HG1 1QQ
Browns Family Jewellers has grown to be one of the leading high street jewellers in Yorkshire. With over 20 years, they've built the business on honesty, integrity and trust, whilst maintaining traditional values. This is why the shop's clientele use their services over and over again. When asked, Browns' customers say it's the jewellers unique approach to providing the highest quality of service, through an extensive knowledge and personal touch, which makes Browns Family Jewellers their first choice. Visit website
---
Town End Farm Shop
The owners of the Town End Farm Shop and Tea Room on the outskirts of Airton, Malhamdale, breed and rear their own grass-fed lamb, traditional breed cattle and rare breed pork, which is then served in the tea room and sold in the store. Visit website
---
From The Source
23-25 Coach St, Skipton BD23 1LH
Based in Skipton, From The Source is a much-loved independent shop that works directly with producers in some of the poorest countries in the world. The shop sells their own original ranges including hand-woven scarves from Laos, Nepalese bags and wool products and Indian crafts, as well as clothing by leading ethical brands including Nomads and Braintree, hand-made silver jewellery and lots of quirky and unique gifts. Visit website
---
Like these? Try these…
North Yorkshire and the Dales attractions
North Yorkshire and the Dales restaurants and cafes
North Yorkshire and the Dales nightlife venues