The Scottish Borders has a rich and diverse arts scene and here are some of the best venues to visit. The highlight of the Borders' cultural calendar is the Borders Book Festival which takes place in and around the walled gardens of Harmony House in the centre of Melrose. Former guests include Susan Calman, Kate Humble, Judy Murray, and Rory Bremner. Heart of Hawick is a former spinning mill which has been transformed into a vibrant multi-purpose arts and entertainment venue with auditorium, cinema and cafe. Throughout the year, the cinema at Heart of Hawick screens live productions from the National Theatre, Royal Shakespeare Company, and Royal Opera House, and key Scottish sporting events, in addition to hosting live theatre performances and comedy nights. Also in Hawick, is the Borders Textile Towerhouse; a vibrant fashion and design museum and gallery space which exhibits the work of Scottish textile artists. The former defensive tower is the oldest building in Hawick.
The Tweeddale Museum and Gallery is housed in a historic building dating back to the 16th century. The Chambers Institution on Peebles High Street was gifted to the people of Peebles in 1859. The gallery has an exciting programme of contemporary art exhibitions alongside its permanent collection and plasterwork friezes, including a 16-metre reproduction of portions of the Elgin Marbles.
In Coldstream, Coldstream Museum expands on the history of the region, with permanent displays featuring artefacts on loan from the Coldstream Guards, the Provost's Robes and Chain of Office.
In Galashiels, is Old Gala House, which dates back to 1583. Once home to the Lairds of Galashiels, the house is now a well-visited museum and gallery with several exhibition spaces showcasing a varied programme of contemporary arts and crafts exhibitions. In the Market Place of the Royal Burgh of Selkirk, is the courtroom where the great Scottish writer, Sir Walter Scott sat as Sheriff of Selkirkshire, dispensing justice for nearly 30 years. Inside Sir Walter Scott's Courtroom, you will discover the fascinating story of Scott's relationship with the town through the permanent displays of personal objects which once belonged to this world-renowned writer who was intimately associated with the Borders.
While in the Borders, you can visit the Mary Queen of Scots' Visitor Centre in the centre of Jedburgh. Mary spent a month in Jedburgh in 1599 and the display in this 16th-century towerhouse, set in attractive gardens in the centre of Jedburgh, tells the story of her life. The Castle Jail and Museum is also in Jedburgh and houses collections focused on traditions, industries, and important individuals of this historic Scottish town.
---
Our picks
---
Floors Castle & Gardens
Roxburghe Estates Office, Kelso TD5 7SF
Floors Castle has been welcoming visitors for over 40 years and one of its main attractions is that it is still a family home. This gives Floors Castle such life and charm and it sets it apart from most historic houses. Built for the 1st Duke of Roxburghe in 1721, it has undergone periodic change to create the dramatic building you see today. Visit this stunning castle and see for yourself the collection of fine art, porcelain, newly-restored tapestries, grand rooms and superb views. There are also woodland and riverside walks, formal and informal gardens and lots of lovely places to sit and watch the world go by. Visit website
---
Manderston House
Manderston is the supreme country house of Edwardian Scotland; the swan-song of its era. A house on which no expense was spared with opulent staterooms, the only silver-staircase in the world and extensive "downstairs" domestic quarters. It stands in 56 acres of formal gardens, with magnificent stables and stunning marble dairy. John Kinross the architect, when enquiring how large his budget was, was told that money was no object. It was built for Sir James Miller who married the Honourable Eveline Curzon, daughter of Lord Scarsdale, head of one of the oldest families in the country. The house and gardens are open to the public. Visit website
---
Mellerstain House & Gardens
Mellerstain House & Gardens is one of Scotland's finest stately homes. This Robert Adam masterpiece is a must-see with exquisite interiors, fine art, embroidery, china and furniture collections. Set in acres of tranquil parkland with lakeside and woodland walks, stunning gardens, outdoor art exhibitions, cafe, play area and holiday cottages. Visit website
---
Abbotsford House
Abbotsford is the extraordinary home of Scottish legend Sir Walter Scott, the man who gave us the historical novel, popularised tartan and rediscovered Scotland's Crown Jewels. Explore Scott's wonderful home and gardens, enjoy riverside & woodland walks, indulge in souvenir shopping and relax in Ochiltree's cafe. Pause in the Hope Scott Chapel and view personal relics of St John Henry Newman. Discover Scott's beautiful Regency Walled Gardens with one of the regular tours, which reveal the hidden meanings of Scott's design. Visit website
---
Borders Textile Towerhouse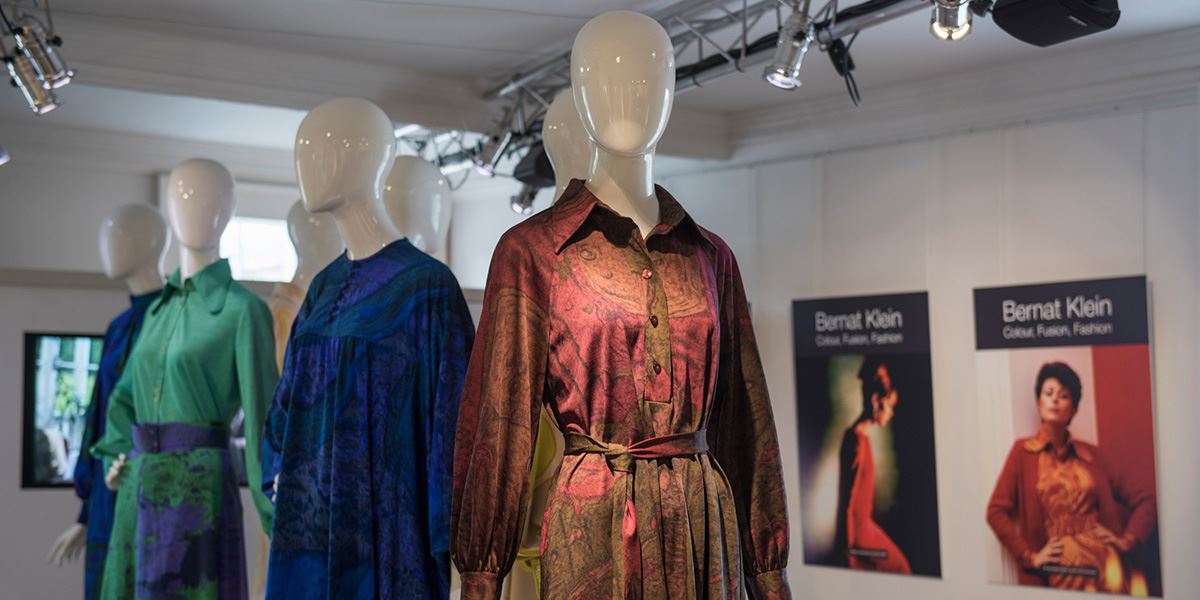 The Borders Textile Towerhouse is a vibrant fashion and design museum and gallery space which exhibits the work of Scottish textile artists. The former defensive tower is the oldest building in Hawick. Visit website
---
Like these? Try these…
Scottish Borders restaurants and cafes